Why Are Barns Painted Red?
It is a historic tradition dating back hundreds of years, but why are barns painted red? In America especially, red barns have a long history that is intertwined with the country's agricultural past. Besides aesthetic reasons, there are a number of theories as to why farmers traditionally painted barns red. The team at Kit Buildings Direct are going to explore them today, in an attempt to answer the following: why are barns painted red in America?
A Historical Overview of Red Barns
If you have ever travelled to America, you will have noticed that red barns are everywhere throughout the farming landscape. If you have never been there, you will still know what we are talking about however. The red barn is a long established symbol of American agriculture. So, why are barns painted red?
There are a number of theories that seek to explain why farmers chose to paint their barns red. It appears that, for the most part, it was not a choice, per say, but a byproduct of homemade protective sealants. Red barns, it appears, were born out of convenience and functionality.
Centuries ago, farmers were experimenting with homemade ways to seal wooden barns and provide protection from the elements. Without protection, wood is susceptible to quicker deterioration. Cheap ways of creating a sealant were most desirable, with farmers choosing to seal wood with a mixture of milk, lime and red iron oxide. This cheap sealant mixture not only lasted for years but was easy to make.
Linseed oil, which was derived from flax plants, was also used to seal barns and provided effective protection against rotting. Later on in the timeline, paint began to be mass produced with chemical pigments. Because of the huge availability of iron oxide, red paint was the cheapest on the market around the 1800s. This offered farmers a higher performing sealant solution.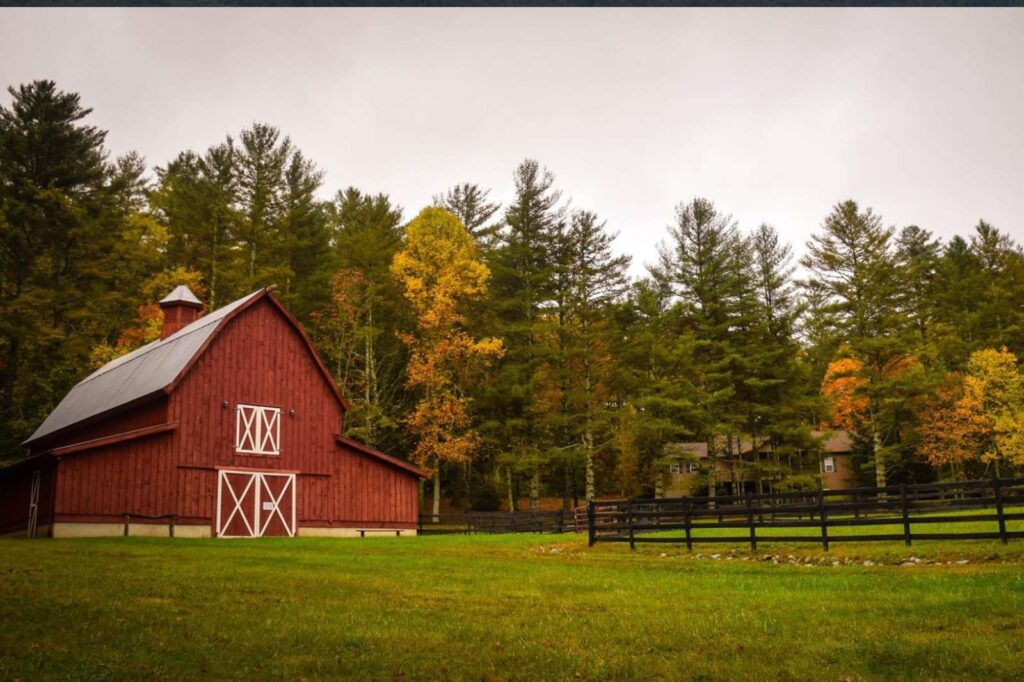 Why Are Barns Painted Red in America?
So if you have ever wondered ''why are barns painted red'', now you know. Historically, barns were painted red not out of choice but out of convenience. It was a quick and easy way for frugal farmers to protect their agricultural buildings. Nowadays, if you see a red barn it is most likely out of choice. Modern farmers are looking to align themselves with tradition, rather than using products with inherent cost savings. In a lot of cases, modern farmers make use of other materials that are better equipped to deal with the elements and provide greater longevity. Wooden cladding may be used on top of a steel or metal frame, for example.
Barns and agricultural buildings have long been utilised by farmers for storage and livestock protection. Here at Kit Buildings Direct, we can deliver a range of farm buildings built to your specifications. From high quality steel workshop buildings to shelter for livestock, we can work with any agricultural client to create lasting solutions. For more information on our products or services, or to receive a quote, give us a call today on 01283 735 522.