Steel Livestock Buildings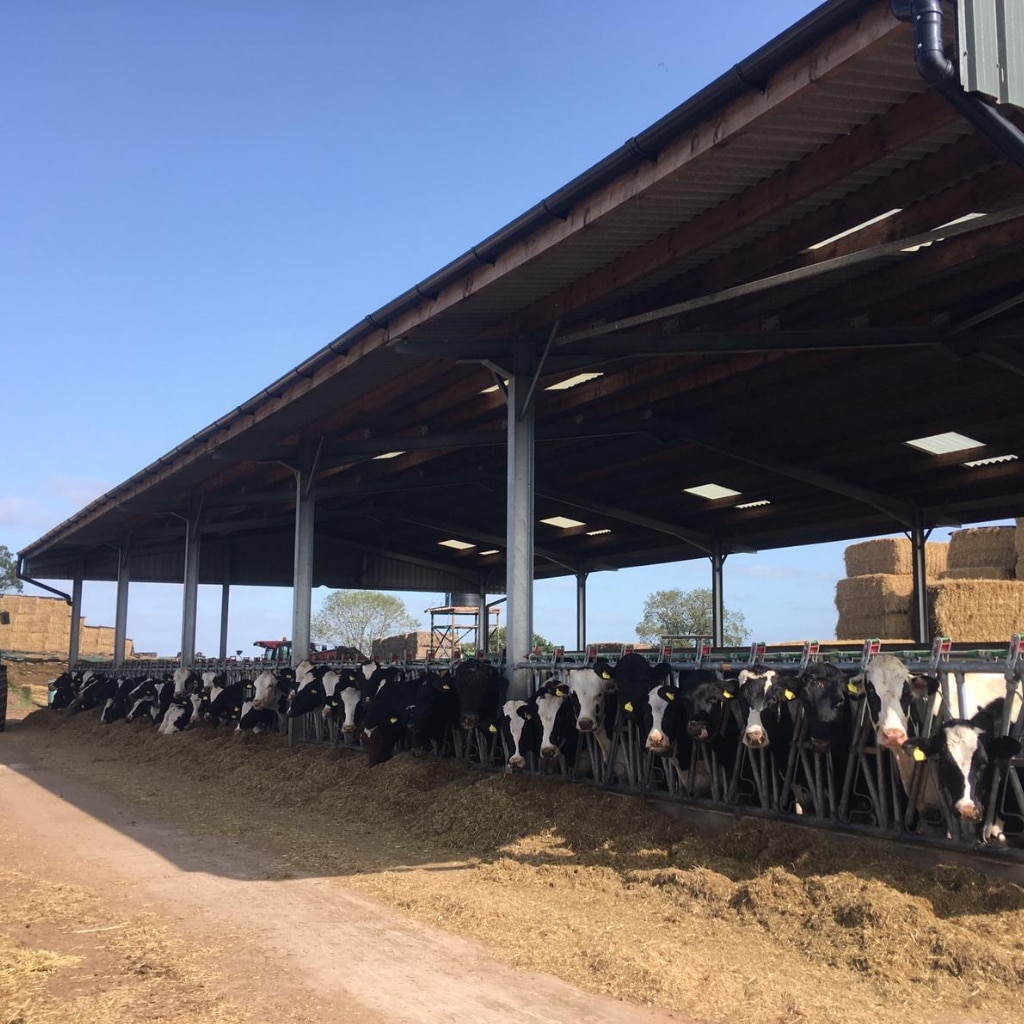 As experts with over 40 years of experience providing farm buildings kits, our CE marked steel-framed livestock buildings are ideal for housing a range of livestock. Whether you're keeping cows, sheep, goats, pigs or something more unusual, our team will work with you to develop the most effective building design to fit your needs. Quick and easy to install, our steel livestock buildings are constructed to reflect the specific needs of our clients and the species being housed, including building location on site, lighting, ventilation & insulation, and security.
We always provide a technical drawing with our quotes so that you are fully aware of what we have planned for your installation. Our livestock and agricultural barns are competitively priced and we always use leading materials to provide you with the very best finished product.
Here is an example of a technical drawing for a livestock building that we have completed.
Livestock buildings that we install include:
✔ Cattle Buildings & Cow Barns
✔ Equestrian Buildings
✔ Poultry Buildings
✔ Sheep Pens & Sheds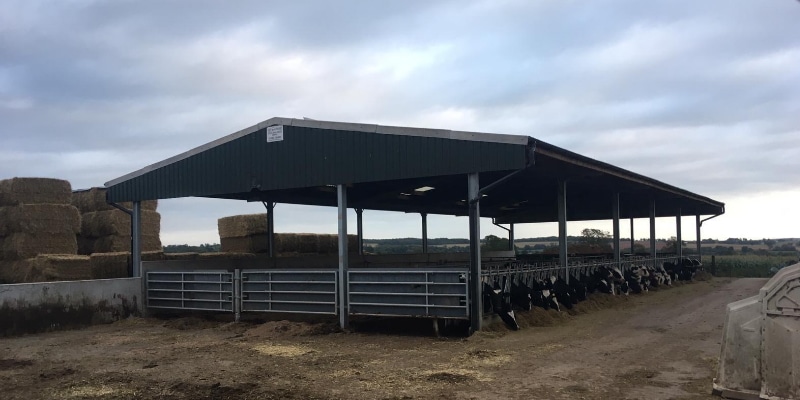 Ventilation
Poor ventilation and increased moisture levels, in particular, can put your animals at risk of respiratory diseases. While we generally use fibre cement roof sheeting to allow natural light to enter through dedicated roof lights, our roofs also incorporate strategically positioned air gaps to ensure clear airflow without providing excess draught during the winter. This level of details is highly important for agricultural barns, and especially if you require a well-manufactured cow barn or a sheep pen.
Insulation
It's widely known that livestock – particularly dairy cattle – are sensitive to factors that affect their core temperature. In addition to promoting clear airflow for all our livestock buildings, we can also supply concrete panels around the base of our livestock kit buildings to add insulation.
Security
In addition to considering the building's positioning and clearance on-site (to allow access of necessary machinery), we also determine the design and materials needed to support any internal fittings or gates so that your livestock are protected and contained to suit your requirements. Contact us today to discuss how our steel livestock buildings can help keep your animals safe and secure.