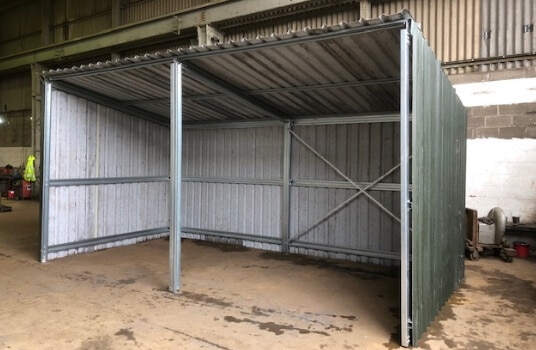 Popular Buy –  galvanised field shelter
This galvanised steel building will be delivered in flat-pack form complete with all assembly and installation drawings.
When fully erected the steel shelter has a complete length of 6m. The kit building is 3m x 6m 2.5m to 2.3m on the eaves at the front; 2.5m to eaves at the rear.
The building has been designed to easily bolt down to concrete slabs or foundations for enhanced stability. All Main members are formed from galvanised rolled steel. Galvanised metal buildings are long-lasting and sustainable. We have allowed all high tensile zinc plated structural steel bolts and washers and nuts.
The roof cladding is 0.5mmth polyester coated single skin box profile in juniper green. The side sheeting is 0.5mmth polyester coated single skin box profile in juniper green. We have allowed for 1x long side and 2x ends leaving an open front. We have also allowed for all corners and barge boards.
This galvanised steel building (field shelter) comes with no gutters (ask for more details if you require information about gutters). We are happy to install additional bays at an additional cost.
We have an exact model erected in our yard if you wish to view prior to purchasing please just let us know (DE65 5FE)
6m Long Metal Shelter at a Glance
✔ 3m Deep x 6m Long
✔ 2.5m High at the Front
✔ 2.3m High at the Rear
✔ Cold Rolled Sections
✔ Roof and Sides 0.5mmth Box Profile.
✔ All Flashings, Fixings & Bolts Included
✔ Anchor Bolts and Tek Screw Fitting Included – Must be Anchored to a Solid Base
✔ Additional Bays can be Added on at an Extra Cost (please contact the office to discuss)
✔ Skid Frame and Skid Available – Optional Extra
✔ All Fixings & Bolts Supplied
✔ Flat Packed & Easy to Assemble
✔ Complete with Full Instructions
✔ Ex works – (collection)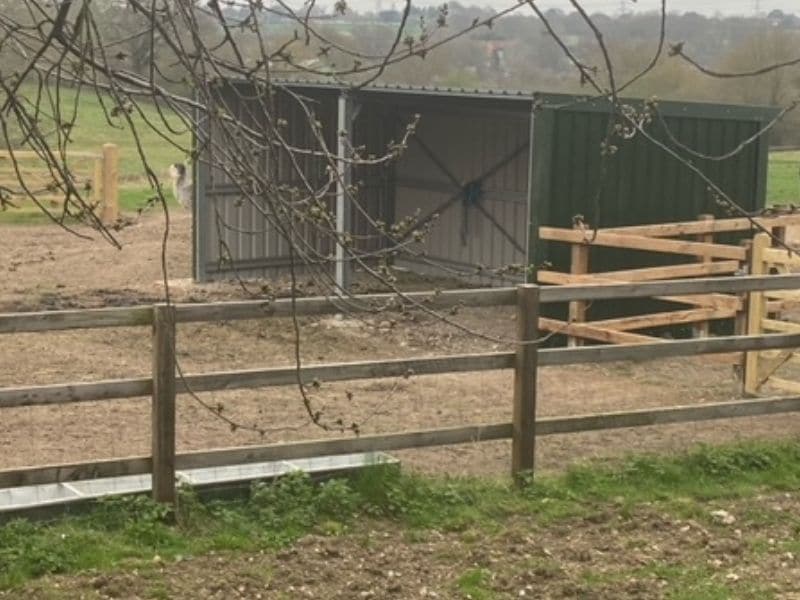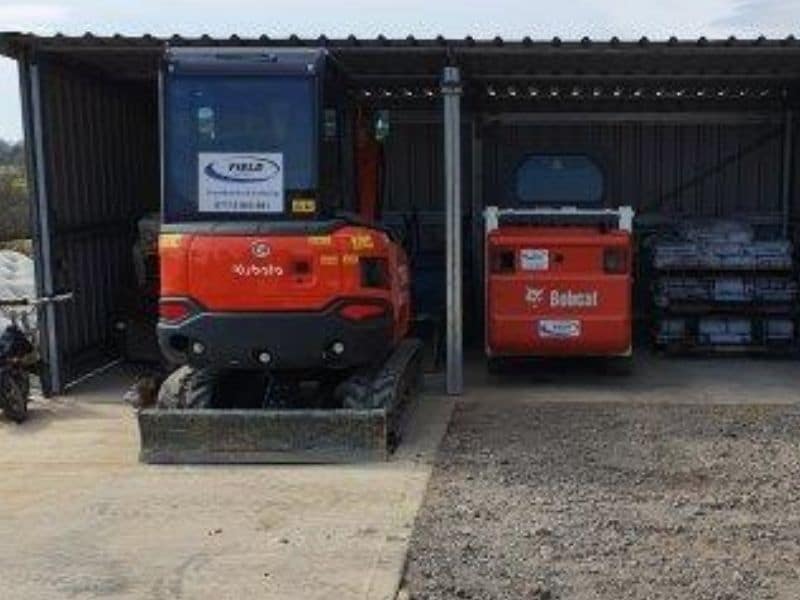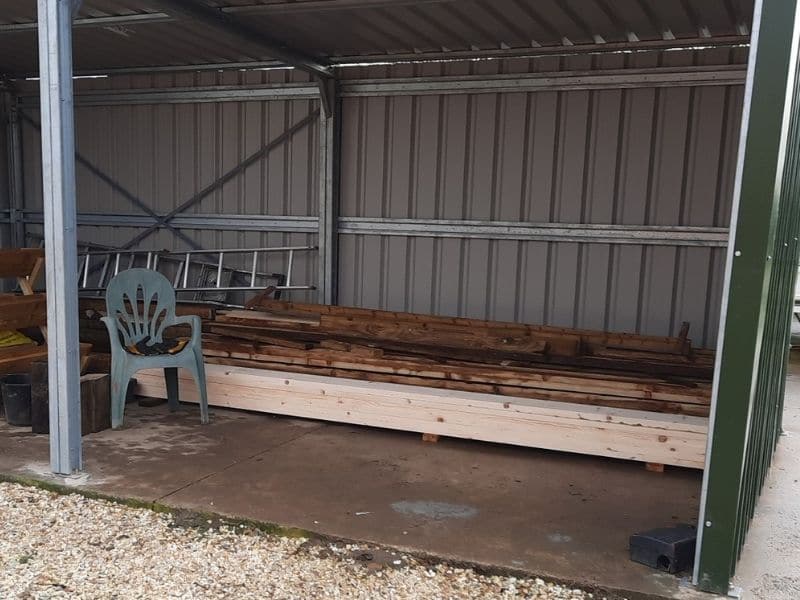 Contact Us to Purchase
This metal building is perfect for anyone looking for a cover shed. If you're interested in buying this kit building or would like to enquire about any other metal buildings such as larger horse field shelters, equestrian buildings or agricultural buildings, please send us a message through the website and we will get back to you.
We offer competitive prices and reliable service on all metal shelters for sale. Whether you require a temporary field shelter or need something more permanent we can help. We have been in business since 1974 and know what is required to guarantee our customers receive the very best building for their requirements.