Steel Cattle Buildings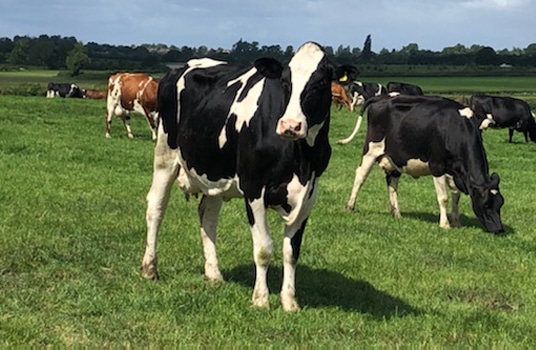 Cattle buildings from Kit Buildings Direct provide the ideal shelter for agricultural livestock.
Before the construction goes ahead, we plan out a complete cattle building design to ensure our vision meets your requirements. During construction, we consider all welfare aspects for the animals, including airflow and insulation. All of our steel cattle buildings have a long life span and are fully CE marked for complete peace of mind. With over 40 years of experience designing and constructing sustainable steel buildings, we understand what is required to ensure your new building is professionally designed, manufactured and constructed.
Each cattle building and cow barn installed by us incorporates fibre cement roofs with strategic air gaps and includes timber side cladding. We consider all internal machinery, partition walls, gates, etc. at the design stage to ensure your new buildings are fit-for-purpose and meet your expectations.
Advantages – steel cattle buildings
Using steel for your cattle house comes with many advantages. Firstly, steel offers design flexibility meaning we can tailor any building to your unique requirements. Then there is the added bonus that steel buildings are very sustainable and stand strong for a long time.
Unlike other building types that require regular maintenance which can be very costly, steel buildings for your cattle do not rust and require next to no maintenance. Further, they do not require any treatment from harsh chemicals, making it far more friendly for cattle. Plus, steel buildings prevent insects and pests from using the building as their home which is great for the protection of the cattle and protects any feed that you keep in the building from cross-contamination.
Advantages – At a Glance
✔ Flexible Design
✔ Sustainable and Long Lasting
✔ Rust Free
✔ No Harsh Chemicals Required
✔ Prevents Insects & Pests
✔ Ideal For Animal Welfare
Kit Buildings Directs steel buildings have proven to withstand heavy storms and winds, making them the perfect structure to keep your cattle safe and warm, especially during the winter. All erected cattle buildings are designed and planned to keep both the animals, nearby people and other buildings safe from any incident. Before the build begins we consider all aspects relating to safety and ensure that the space surrounding the cattle building is fit for requirement.
We are based in Derbyshire, making our central location perfect for getting to you. We can provide our steel buildings throughout the whole of the UK and regularly complete construction projects in northern and southern locations. Our dedicated team is available to answer any questions and we welcome your enquiry. We look forward to hearing from you.
---
As well as designing and installing cattle buildings, we also have the skills and facilities to design, manufacture and construct a range of other livestock buildings, including equestrian buildings and poultry houses. We are a manufacturing company that has years of experience providing steel framed farm buildings to the agricultural sector and we have a strong reputation in the UK for delivering on our promises.