Indoor Riding Arena Construction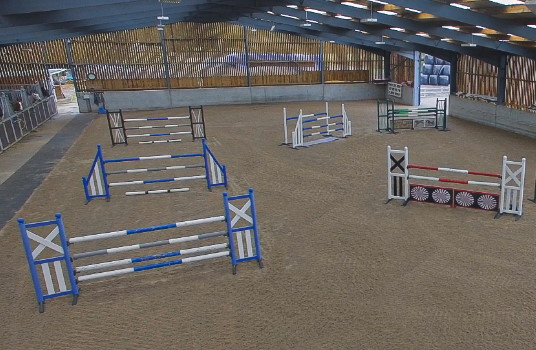 Built to your unique specifications, our steel-framed indoor horse arenas are durable and easy-to-install; making them ideal for equestrian usage.
Our team of expert designers work closely with each of our clients throughout the consultation and design stages to advise on every aspect of the build, from location and drainage through to access and cladding, to ensure that each design is clear, cost-effective and completed efficiently at every stage. Our indoor riding arenas are built from quality steelwork.
We pride ourselves on providing the very best steelwork for our indoor riding arenas and always aim to give our customers the very best design and construction available on the agricultural building market.
Enabling riders the opportunity to work within a quieter, more private setting and continue training their horses throughout the year regardless of weather conditions, a horse arena are an ideal investment that provides excellent performance year on year with correct maintenance. Contact us now to discuss your horse / menage arena requirements.
View an indoor riding building technical drawing example here.
FAQs
What is a Horse Arena Used For?
A horse arena is a specially designed equestrian space intended for a number of things. Horse owners may use their arena for training, riding or to house competitions. Having this kind of space is invaluable. It ensures that horse owners, and horses themselves, can work in a suitable, safe space with sufficient footing.
What is The Best Way to Maintain a Horse Arena?
The scope of maintenance will depend on a number of factors, including the size of the arena and its intended use. Generally speaking, owners will regularly drag and level the surface, examine footing, water periodically, repair any broken fencing and ensure drainage remains functional. Although horse arenas require regular consideration and care, any maintenance work is, generally, straightforward.
Are There Different Types of Horse Arenas? If so, How Are They Built?
Yes, there are a few different types of horse arena with varying objectives. Indoor variations, for example, may contain climate control systems and lighting, whilst outdoor areas may prioritise proper footing and robust fencing. Every build is different, with the construction methods and materials dictated by the purpose of the structure. To talk about your options, contact us!