American Barn Stables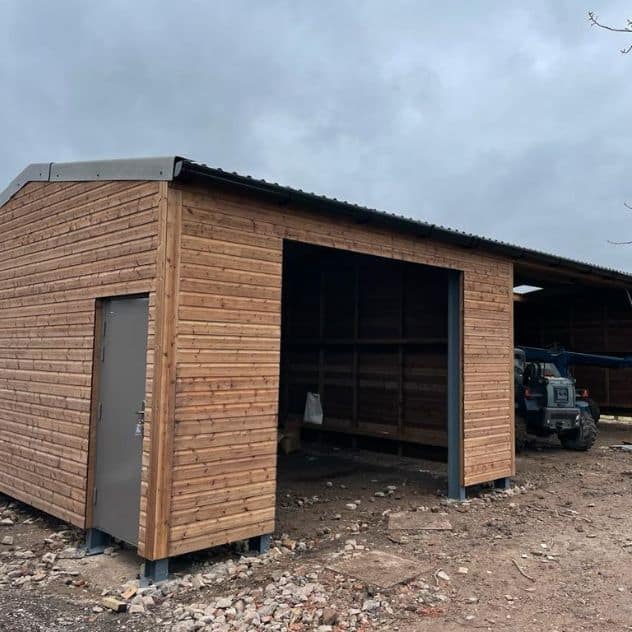 American barns are a practical and efficient alternative to traditional stabling.
Steel-framed American barns are ideal equestrian buildings; offering owners a sheltered working unit within which to store tack, hay and equipment and also house your horses in a dry, durable and sociable environment that will appeal to their herd-like instincts.
Our team of experts will work closely with you during the consultation stage of your stable to ensure the location, size and design of the unit meets the specific requirements of your American stable barns needs. Plus we will keep natural light, ventilation & internal layout of key services and working areas front of mind throughout so that you can be assured that your new American Barns are exactly what you need.
Using easy-to-maintain CE marked steel frames which are all manufactured at our workshop in Derby, we ensure the construction of cost-effective structures so that both your build and your business run smoothly. For more information about our American Barn Construction contact us directly. We are always happy to help.
FAQs
What is the difference between an American barn and a traditional barn?
Although there may be some overlap between the two, American and traditional barns are quite different. In an American barn, you would typically find a central aisle with stalls on either side. 
The layout of a traditional barn may be more varied, depending on its intended use and the regional preference. Being able to differentiate between the two is quite easy, as American barns have a distinctive look.
What is an American barn?
An iconic symbol of American culture, the American barn is an agricultural building that is primarily used for the upkeep and maintenance of livestock. The design, which features a central aisle with stalls on either side, allows for the efficient management of animals. They are also used as a storage facility, depending on the commercial aim of the farm.
Can American barns be used for purposes other than agriculture?
Certainly. Although the design of these structures serves agricultural owners, they have also been used as general storage facilities and event buildings. Because of the iconic and distinctive exterior design, people from all industries, with varying commercial aims, have made use of these fantastic farm buildings.