Steel Poultry Buildings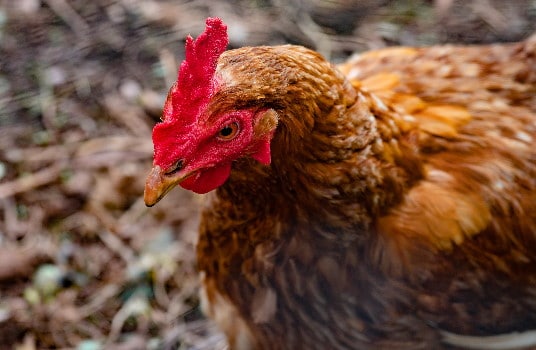 High-quality poultry buildings for sale from Kit Buildings Direct
We understand the importance of constructing secure, affordable poultry buildings that enable a smooth chicken production business. That's why our expert design team work closely with you to truly understand your needs and make the consultation &  design stages of your new steel poultry building is as clear as possible, whether you are looking to construct a commercial layer unit or a free-range chicken house.
All of our poultry buildings are designed and constructed by our expert team. They are quick and easy to install, meaning your site will experience minimal disruption during the construction stage of the project.
Using durable, easy-to-maintain CE marked steel frames that are manufactured at our workshop in Derby, we ensure the construction of cost-effective structures whose clear span is easy-to-clean, well-lit and well ventilated so that both your build and your business run smoothly from start to finish.
Advantages – Steel Poultry Housing
There are many advantages and benefits that come with opting to install steel poultry housing. To start with, they are extremely quick and easy to install when you choose an experienced construction company to complete the building for you. Plus they are low maintenance, which will benefit your back pocket in the long run in comparison to wooden poultry housing that requires regular treatment and maintenance to ensure the building remains sustainable.
On a more operative note, steel is a preferred material for professionals in the agricultural sector due to the hygiene benefits the material brings. This is a huge advantage for poultry buildings as it will keep food clean and safe for the inhabitants of the building.
Another advantage is how easy it is to build and construct housing that has large open spaces. There is a huge demand for chickens and according to the World Watch Institute, 74% of the worlds poultry meat and 68% of eggs produced comes from intensive farming which highlights the need for large buildings that can offer hygiene improvements.
Advantages – At a Glance
✔ Quick and Efficient Construction
✔ Low Maintenance
✔ Keep Food Safe
✔ Hygienic Environment
✔ Large Open Space
✔ Market Leading Design and Materials
If you're looking for high-quality poultry housing, look no further than Kit Buildings Direct. Our family-run business has been in operation since 1974. Our expertise in the agricultural sector comes second to none. We use UK manufactured steelwork and are located in a central location making it easy to complete projects in the North, South East and West. Our expertise are available throughout the whole of the UK including Wales and Scotland. Call us to discuss your poultry building requirements on 01283 735 522 today.