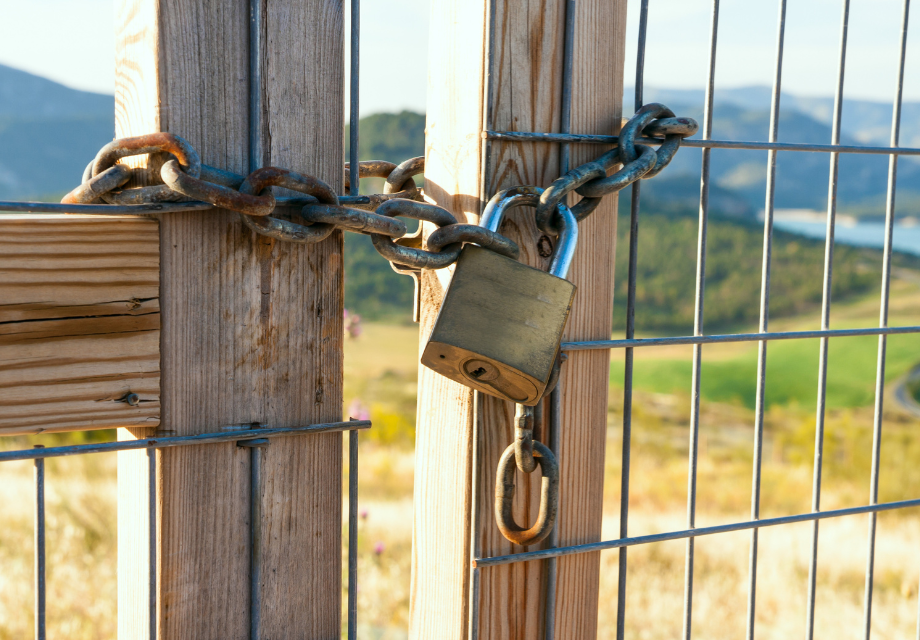 Farm security is of the utmost importance. Not only for your livestock but for the safety of you and your equipment. Fortunately, there are many farm security solutions available that can keep your land inaccessible to unauthorised personnel, and this article will tell you about them.
Your Farmhouse
Your farmhouse is your home, and similarly to any other domestic building, it should have extensive and reliable security measures to prevent intruders from ingressing. Considering the number of items in your farmhouse that are worth protecting, investing in high-quality farm security systems is invaluable.
When it comes to the locks on your doors and windows, pay attention to the Secured by Design and Sold Secure accreditations. These will indicate whether your locks are of high British Standard or whether they're implicitly likely to break.
Furthermore, for an extra layer of security for your access points, a high-quality padlock can make all the difference. Many can be easily cut. But padlocks made of die-cast zinc, solid steel, and boron steel are incredibly difficult to penetrate and thus will keep your doors and windows locked tight.
Reinforced farm security solutions are even more valuable when you're not on the premises. More so than heavy-duty locks, high-quality CCTV farm security systems are one of the best investments you can make. We've all seen imperceptible CCTV footage and how useless it proves to be when it's needed. For farm security, spending a little more on a high-definition, a night-vision security camera can be the difference between identifying a perpetrator and being left in the dust.
Additionally, some CCTV systems can be connected to your phone, so you can be anywhere in the world and still monitor your cameras. These are a little more expensive. But they're worth it to keep your farm secure.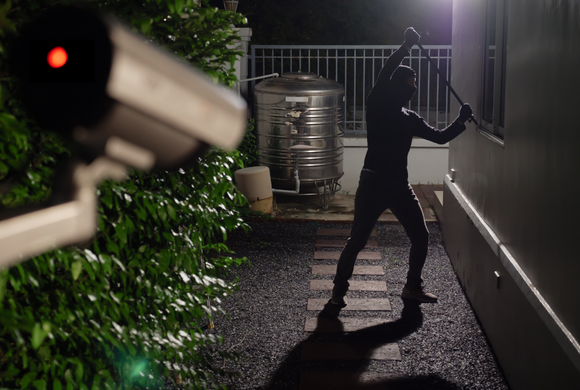 Not only will an intruder alarm alert the intruder themselves, but also notify you of their presence. The alarm will likely scare the perpetrator, causing them to panic and leave. They'll also be less likely to target your premises again.
A great but simple farm security solution is merely leaving some lights on. Although you may notice an increase in your electricity bills, leaving just a few lights on at the front of your farmhouse can trick would-be intruders into believing that you're still home.
Store tools away from your farmhouse
Exposed tools can compromise your farm security, as intruders and thieves are more partial to using your tools for their means. Metal theft is rife, particularly regarding copper and lead. So, ensuring your tools are safely locked away will prevent unwelcome visitors from taking advantage of them. Additionally, you could mark tools and equipment with your house number and postcode. So if your equipment is stolen to resell, your tools can be identified and returned.
Your Land
Some members of the general public will be under the impression that because your fields are in the wilderness, they can traverse them without consequence. This simply isn't true. Your farmland is your property, and you should ensure there are no discrepancies surrounding this. The best way to alert passers-by that they are not welcome on your land is by placing frequent signage to state so. Although not a fortified method of farm security, it will still notify walkers that they shouldn't be there and hopefully steer them away.
Furthermore, bright and expansive lighting is a fantastic method of farm security, as would-be intruders are far less likely to commit a crime in a space where they can be seen.
Your Livestock
When it comes to farm security, keeping your livestock secure is a vital priority. There are two main forces which you should be securing your livestock against; thieves and themselves.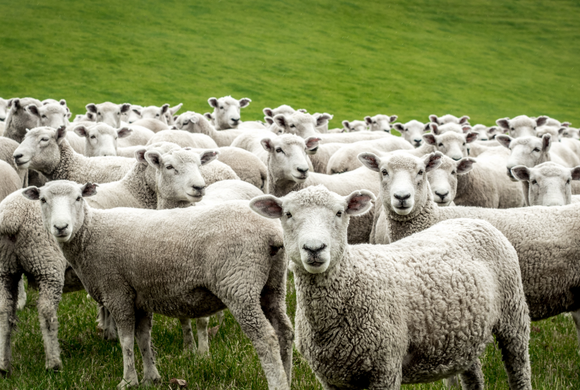 The nature of your livestock will encourage them to follow the herd regardless of whether they're wandering across your fields or galloping onto a busy road. For this reason, it is vital to consider a range of farm security solutions that can protect your livestock from such eventualities. One of the best farm security systems is a network of well-kept fences.
Deteriorating fences are victim to rot, and woodworm can crumble easily under the weight of a cow or sheep, so it is vital to keep your borders sturdy.
Alternatively, you could house your livestock in a steel livestock building to keep them secure. Here at Kit Buildings Direct, we install a range of livestock buildings to house cows, poultry, sheep, and equine animals. They're constructed to reflect the specific needs of you and your animals, considering lighting, ventilation, insulation, and security. 
We use high-quality materials to support internal fittings and gates to protect your livestock because we understand the importance of farm security and the consequences of its neglect.
Additionally, you can tag your livestock, take photographs and videos of valuable animals, and keep a recent and accurate record of your herds. This will deter thieves from stealing your livestock, as they are identifiable. You could choose to tattoo, freeze brand or microchip your animals also.
If your livestock grazes in an area close to the road or far from your farmhouse, they are at risk of being stolen. Ensuring the high quality of your fences and gates will prevent this eventuality and make it far more difficult for a thief to attempt an animal-napping. Building your fences higher will also make it more difficult for thieves to access your fields, to begin with. We recommend a height of 1.8m.
Machinery
Your farm vehicles and machinery are probably some of the most expensive features on your farm, so you should endeavour to keep them secure. You could secure vehicles when not in use and remove them from fields overnight. Marking your vehicles and fitting a tracking device can also help to protect them.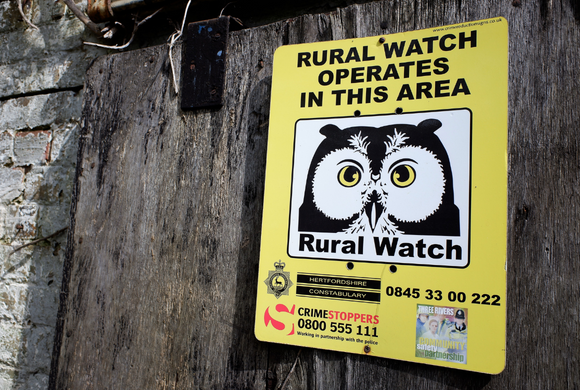 General Advice
A great piece of general advice is to join a Farm Watch Scheme. Farm Watch Schemes were developed to strengthen the connection and spirit in rural communities, as well as improve communication and encourage farm owners to report suspicious incidents to protect their fellow farm folk.

Kit Buildings Direct
Here at Kit Buildings Direct, we value your farm security. This is why we install our farm buildings with your protection in mind. We use the best materials available and employ the most skilled engineers to ensure your buildings are sturdy and secure. Please don't hesitate to contact us to discover more about our services!