Caring for Sheep During the Summer
If you have no experience caring for sheep, it can be challenging. The challenge becomes even steeper if you are experiencing hot weather. Sheep have large coats which can cause issues in hot weather. In addition to this, they are heavily reliant on farmers for their own safety. This comes in the form of food, water and shelter. Keeping sheep cool in hot weather is imperative for their well being.
Today the team at Kit Buildings Direct, based on expert opinions and research, are going to advise you how you can care for your sheep when the weather is warm. 
Keeping Sheep Cool in Hot Weather
If you own sheep or work on a farm, you will understand the complications that summer brings. Although it is a fantastic time of year, extra precautions have to be taken in order to keep your animals comfortable and safe. This is certainly the case for sheep. These fantastic creatures have large coats which provide a highly effective insulation solution during winter. In summer however, it can cause them to overheat. Moreover, if you do not have the correct infrastructure in place this can cause similar issues. Our top tips for taking care of sheep are as follows:
Provide Shelter
Sheep, like any other animals, require protection from the sun. There is a great deal of debate around the necessity of shelter when caring for sheep. Most of the time, it is encouraged to provide shelter for your sheep in extreme weather. Sheep in an open field with no shade on a hot day, for example, can encounter issues. Shelter is not only great in summer, but it can be valuable in winter or for sheep during pregnancy. We offer a range of agricultural buildings as well as shelter for animals. Plus, with our years of experience, we can create bespoke solutions for clients with particular requirements. 
Provide Access to Plenty of Water
Although it may sound obvious, it is important to always provide access to clean drinking water in the summer. Your sheep will use water to cool themselves down in hot weather. Not only is it important to provide water, but it is important to offer plenty of drinking stations that are spread out. This will reduce the impact of sheep at the top of the hierarchy nudging younger or weaker sheep out of the way.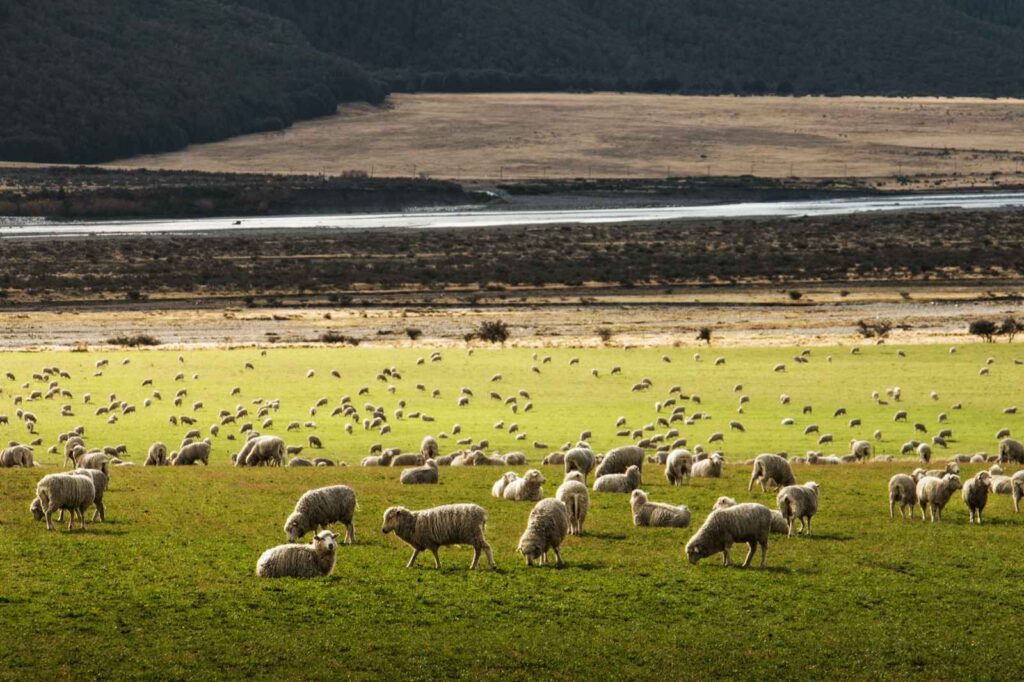 Be Strategic With Shearing
If you lack experience, you may immediately think that your sheep should be sheared during summer. Although it may seem counterintuitive to us, it is important that sheep keep a small amount of their coat during summer. This is because it helps to regulate temperature. Shearing should take place in late spring. Then, the weather is warm enough for them to not be too cold. It also gives them the opportunity to slowly grow back their fleece in time for winter.
Caring for Sheep With Our Help
Keeping sheep cool in hot weather can be, at the start, a challenge. But if you follow some basic advice and conduct research, caring for sheep becomes quite simple. As suggested, shelter is important for protecting any animals from the sun during summer. If you would like more information about any of our agricultural buildings or animal shelters, visit our contact page and request a quote.