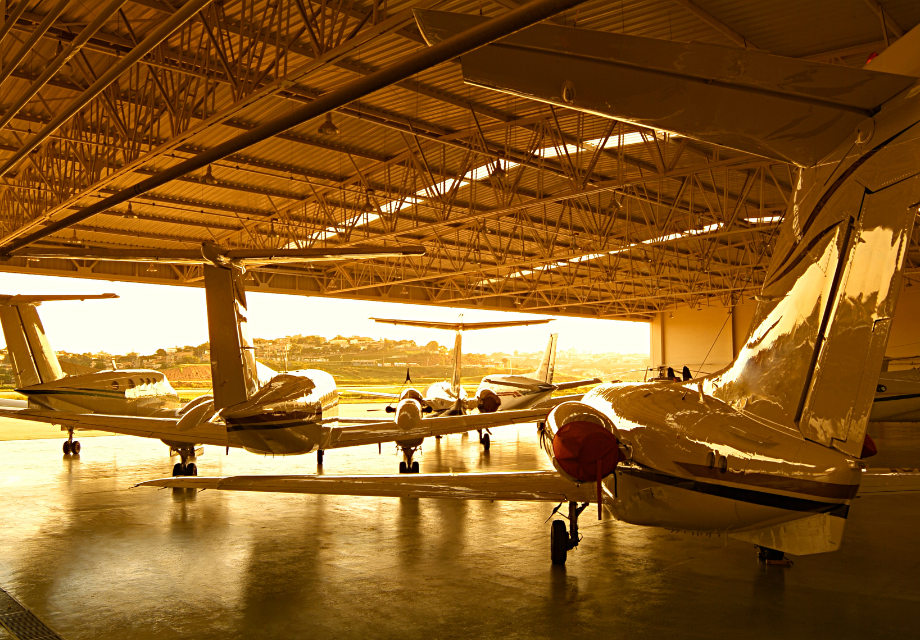 How to get the Most From Your Aircraft Hangar
Getting the most from your aircraft hangar is all about carefully considering your requirements before the design process begins. Although an experienced airplane hanger engineer will help you design the most efficient plane hangar for your needs, it's always helpful to assess your expectations in advance.
In this article, we'll be offering advice on how to get the most from your aircraft hangar. So you can use it cost and space-effectively.
.
Be Slightly Unrealistic
Airplane hangars are an investment. And although they can be extended and redesigned after initial installation, the cost and time required to do so can result in your aircraft being left in the open for some time.
You may already know what you'd like to do with your airplane hangar and base your design around your current needs. However, it's recommended you consider what you could use your hangar for in the future.
You may currently only have three planes in your fleet, which your planned aircraft hangar will accommodate just fine. But what if you purchase more in the future?
Design your aircraft hangar around slightly unrealistic requirements so it continues to accommodate your needs, but pre-plan for changing situations.
.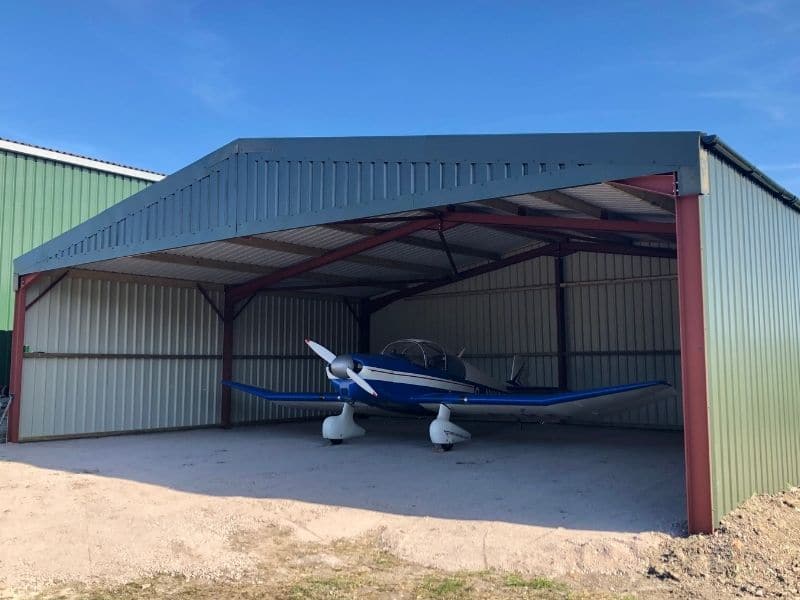 .
Design According to Your Needs
In the case of aircraft hangars, one size does not fit all. So you need to be considerate of exactly what you plan to use your hangar for. There are several types of standard hangar designs to choose from, which each accommodate different intended purposes.
These plane hangars exist solely to protect your aircraft from weather and prolonged sun exposure. They are certainly the cheapest of the bunch, as they're simply used as storage units.

As indicated by their name, T-Hangars resemble the letter T in shape. They're designed to protect from the elements and don't accommodate additional needs. They're essentially differently-shaped Shade Structures.

Despite their name, Storage Hangars are suitable for more than just storage. They also make room for the parts and materials necessary to maintain your aircraft.

These plane hangars are the most expensive, as they're the largest of the types. Unlike other types of hangars, Maintenance Hangars are big enough to allow manoeuvring inside the structure. They're the only type of hangar in which you can work on your aircraft while it is still in the building.
With this in mind, you can approach your designer with a basic outline of what you require.
.
Install Mezzanine Floors
In larger aircraft hangars, you can make the most of your space with mezzanine floors. They can greatly extend your space and increase the storage capacity of the building without extending the hangar itself.
.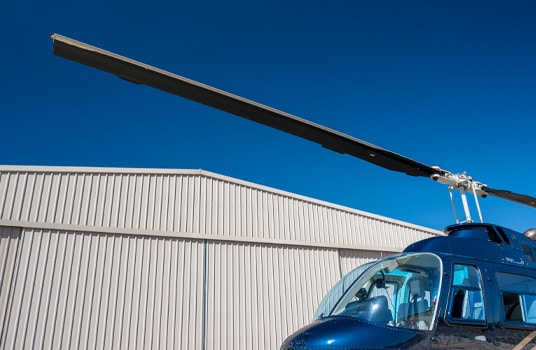 .
Consider Lighting
Airplane hangars don't tend to have windows and rely solely on doors for natural light. So artificial lighting is a must.
Your designer will take care of the artificial lighting aspect of your plane hangar to ensure total interior coverage. But if you'd like some natural light during the day, you should be vigilant of the positioning of your hangar.
South-facing rooms receive the most natural light during the day. So if getting a little natural light is important to you, be sure to install your hangar facing south.
How can Kit Buildings Direct Help?
Here at Kit Buildings Direct, we design bespoke aircraft hangars for our customers to help them get the most out of their new structures.
We have almost 50 years of experience designing and installing airplane hangars across the UK. So you can rest assured we have the knowledge and expertise to make anything happen.
Our hangars are made with CE-marked steel in the UK.
Contact us now to learn more about our bespoke aircraft hangar design services and protect your aviation equipment for competitive prices with Kit Buildings Direct today.