Learn About Mezzanine Floors & Their Benefits
At Kit Buildings Direct, we get many inquiries asking us about mezzanine floor kits and whether they're an ideal solution for industrial or commercial buildings.
Although most know what a mezzanine floor is and understand the basic benefits, there are a number of questions that commonly come up in conversation.
To help answer these questions, we have put this blog together which looks at what a mezzanine floor kit is and what the overall benefits are.
What is a Mezzanine Floor?
Mezzanine floors are described as a semi-permanent floor that is mainly installed inside buildings. They are a free standing structure that is constructed to help businesses benefit from the vertical space available in their building.
They are described as semi-permanent because most can be dismantled and positioned in an alternative location.
However, most warehouse mezzanines are built and remain in the same location for many years and are used on a more permanent basis.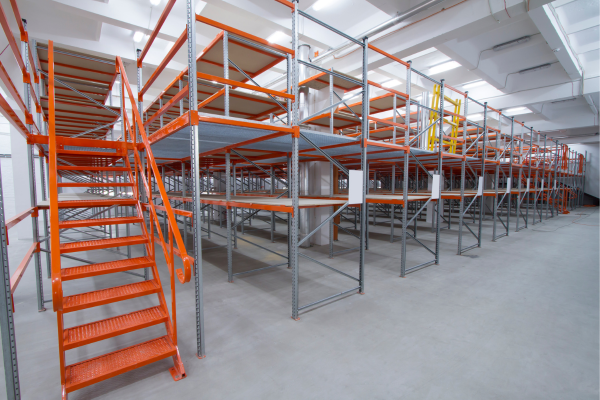 What Are Mezzanine Floor Kits Used For?
Mezzanine floors are mainly used for warehouses, manufacturing buildings, storage, buildings, shops and in some cases for workshop buildings. As these types of buildings have high ceilings, a mezzanine floor is beneficial, allowing for extra space to put offices or storage areas.
Those that choose to install mezzanine floors take full advantage of the vertical space within their buildings which is a huge bonus, especially in large manufacturing facilities where seasonality can create increases in stock requirements.
A perfect example of where a mezzanine floor can provide storage advantages is within a factory that manufactures clothing.
Whilst the ground floor can be used for knitting and manufacturing the mezzanine can act as a storage facility or be an office environment for sales teams and admin staff.
What are Mezzanine Floors Made From?
Mezzanine floors are generally manufactured and built from three materials, steel, aluminium and fibreglass.
Mezzanines are generally built up from columns, purlins, primary beams and decking. Below is a full list of parts commonly used for mezzanine floor kits.
Columns
Purlins
Primary Beams
Perimeter Handrail
Main Support Beam
Secondary Deck Beams
Pallet Access Gate
Flooring / Decking
Stairs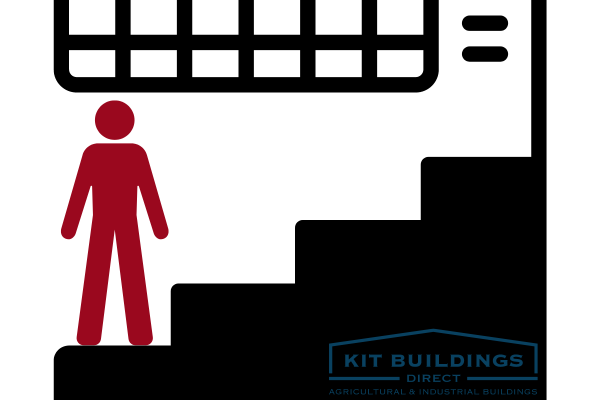 Is It Safe to Stand on Mezzanine Flooring / Decking?
Mezzanine floors are designed to withstand high weight capacities and as such are extremely safe to stand on. When designed and constructed, the owner of the mezzanine floor will be made aware of the weight restrictions, ensuring that they can use the added level safely and efficiently
The floor of a mezzanine is generally built from underlayment and wooded products or in some cases are put together using heavy-duty steel, aluminium or fibreglass grating.
The type of flooring that will be used will depend on what the mezzanine will be used for. For example, a retail environment is likely to use wooden flooring as it is more comforting underfoot and suitable for handling the weight requirements.
Whereas warehouse mezzanine that has heavy storage requirements will require a metal flooring for structural strength.
Benefits of Mezzanine Flooring in Different Environments
To help you understand how mezzanine flooring can benefit different applications, we have put together information about the usages of a mezzanine in popular buildings that they are frequently used for.
These include warehouse buildings, manufacturing buildings, workshop buildings, retail shops and even restaurants
Workshop & Manufacturing Buildings Mezzanine Floors
Mezzanine floors have proven to be extremely useful in manufacturing and production buildings. As these buildings are specifically designed to create products or items they can become very crowded when it comes to inventory – especially during peak seasons.
Mezzanine floors become particularly useful for storage or in some cases provide a secondary level for added production.
Some manufacturing buildings will choose to install mezzanine floors so that they can add office and sales into the same building as production. This can help with supply chain management and make communication between office staff and production teams.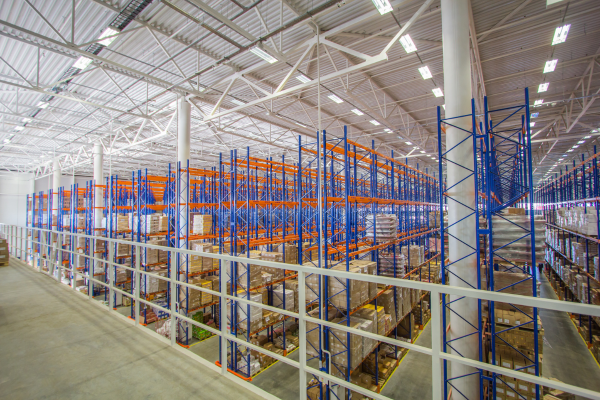 Storage building & Warehouse Mezzanine Floors
Like manufacturing buildings, mezzanine floors are very useful when added to storage and warehouse buildings. By opting to install a warehouse mezzanine floor, you will increase your storage capacity, which allows you to keep up with customer demand – especially during peak seasons.
Mezzanine floors enable storage under and above the secondary level and only take up a minimal amount of space for stairs. Some warehouse buildings will opt to install a mezzanine floor for added storage, whereas others will choose to install an office unit, providing sufficient space for warehouse management.
Most mezzanine floors are used to store smaller items that can be carried manually by a warehouse operative.
However, a mezzanine floor can also be used for large items so long as it has been designed in an effective way so that the items can be safely stored and easily moved. They will require a pallet access gate, allowing forklifts to lift pallets onto the deck.
Retail Mezzanine Floors
Mezzanine floors have proven to be an ideal solution for retail stores that have a vast product range. By installing a mezzanine floor, retail shops can take full advantage of the vertical space, where they can showcase more products.
A mezzanine floor increases the amount of products that can be displayed and also ensures that the space below the mezzanine is still usable.
Most retail stores will use a mezzanine for added store space, but some choose to use it as a storage area, meaning extra space on the permanent floor can be utilised.
A mezzanine floor in a retail store creates a sense of luxury. It invites customers to step into another area of the building.
You will find that mezzanine floor kits installed into retail environments will be used for most wanted products. For example, a bike shop will put their most popular bikes on the upper level. By doing this it invites customers to browse the entire shop before reaching the product they are looking for.
This is especially effective for retail shops that are also active online as customers will already know what they're looking for, so if it is positioned in a location where the customers have to walk further into the store, you are more likely to make a sale on other products.
How can Kit Buildings Help?
If you'd like to learn more about our mezzanine floor kits, please don't hesitate to contact us now. We'll assist you every step of the way in achieving a more efficiently laid-out workplace.