General Arrangement Drawings – What Are They?
When choosing to buy a steel building from Kit Buildings Direct, you may be sent a general arrangement drawing (GA Drawing). When you first hear the term general arrangement drawing you may be unsure of what this is. However, when you see one it becomes very clear.
Simply put, a GA drawing is like a blueprint that shows all the design elements required for a building. In our industry, GA Drawings will include information such as roof cladding, PVC gutters and eaves height.
The more complex a building is, the more information you will find on a GA drawing. In some cases, multiple GA drawings may be required for each stage during the project.
It is important that a GA drawing is very specific and that nothing is open to interpretation as this is part of the plan for when it comes to building and finalising the project successfully.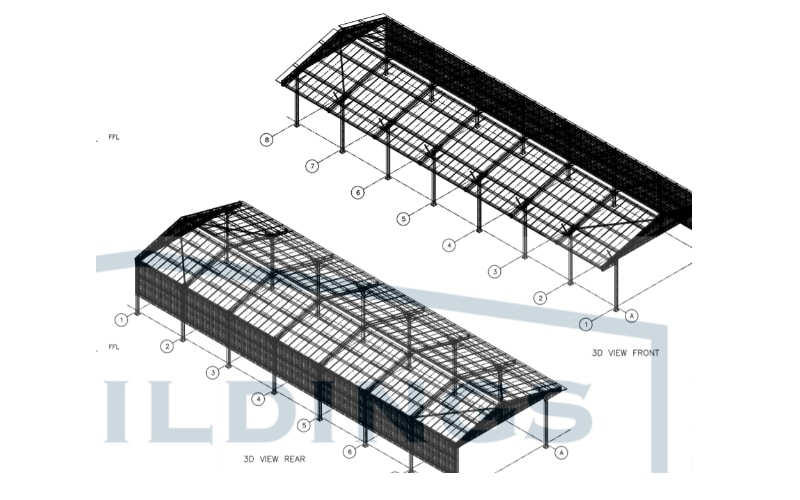 Is a GA Drawing the Same as a Location Drawing?
You may have heard GA drawings referred to as location drawings. This is because GA drawings show the location of components and assemblies. However, it is much better to use the term GA drawing because the term location drawing can get confused with the geographical location of the kit building.
To this end, they are not the same but the term has been used interchangeably for GA drawings.