What You Need to Know About Ambient Warehouses
A warehouse building is a building that stores items short-term and long-term before they are ready to be dispatched and delivered to a home address or business.
Ambient warehouses are becoming increasingly common throughout the UK and globally with the rise in eCommerce and online shopping that has resulted in higher demand.
You may not know that different types of goods require different types of warehouse conditions, such as unique height requirements or temperature specifications. One of these types of warehouses is ambient warehouses which can store non-perishable goods is ambient warehouses.
The Meaning of: Ambient Warehouse
Ambient warehouses are storage buildings specifically designed for items requiring a dry and room-temperature environment. These types of warehouses often require industrial air conditioning or heating to prevent temperature fluctuations.
The interior temperature of an ambient warehouse should be a constant 27 degrees Celsius.
High value and perishable items call for temperature control, as without it, irreversible damage and loss of profits can occur.
Items that are stored in ambient warehouses include:
Toys
Electrical Goods
Food and Drink that Requires Room Temperature Storage
Clothes
Paper
Plus Much More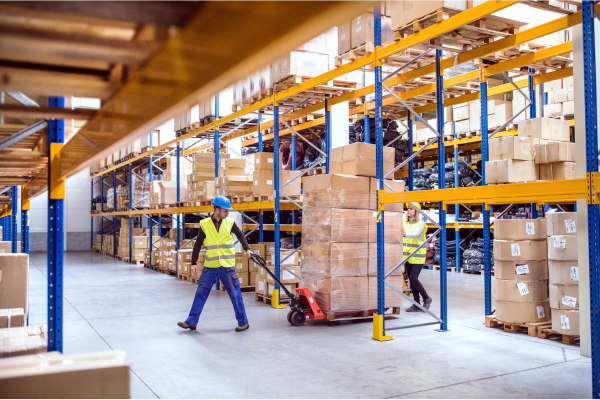 What is Inside Ambient Warehouses?
The most common features found in an ambient warehouse are pallet racking and mezzanine flooring. Although mezzanine flooring is somewhat standard, there are many variations of warehouse shelving you can use depending on your requirements.
Mezzanine flooring is often found in ambient warehouses where storage is limited. Mezzanine flooring is an easy-to-clean protective coating that is applied to the floor of a warehouse to prevent damage from products and pallets.
We recommend using mezzanine flooring in manufacturing buildings!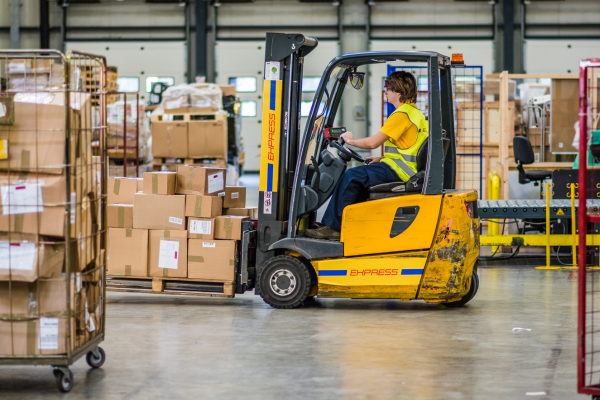 How to Handle Stored Items
If you intend to store masses of items in your ambient warehouses, it is important to consider how you handle the items to ensure the safety of your employees and your goods.
For example, if you have many products and little floor space, you may consider constructing a tall storage building to contain high racking. This will utilise the air space and create far more room on the ground.
However, if you do install high racking, it would be beneficial to purchase a traditional counterbalance forklift to ensure maximum safety for your workers.
Specialised equipment, such as articulated forklifts, are a greater investment than standard forklifts. But if you have a smaller warehouse, it would be worth evaluating which forklift would be best for you.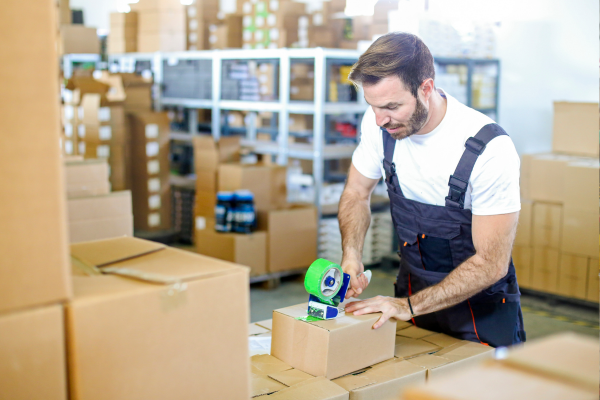 Other Things To Consider
As well as storage, ambient warehouses need to think about the overall operation. This will include import and export, cross-docking, pallet and case picking, transport management, real-time stock reports, quality control.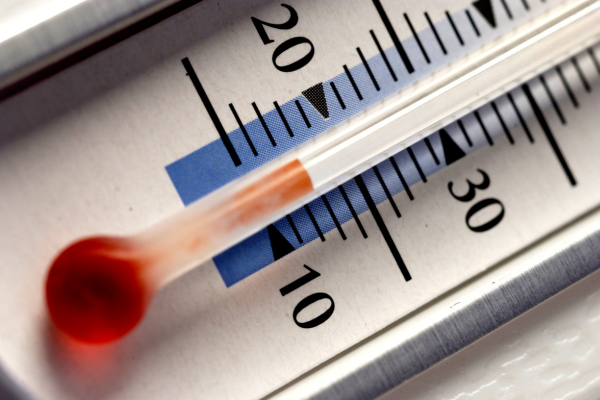 Import and Exports in Ambient Warehouses
An ambient warehouse needs to be operating with complete consistency so you can provide your customers with the best service possible. This means that you need ambient trailers so that you can transport the goods at the same temperature as the warehouse.
Whether you have your own fleet or hire a third party, you need to ensure your stored goods are being loaded and shipped at the same temperature as they are stored.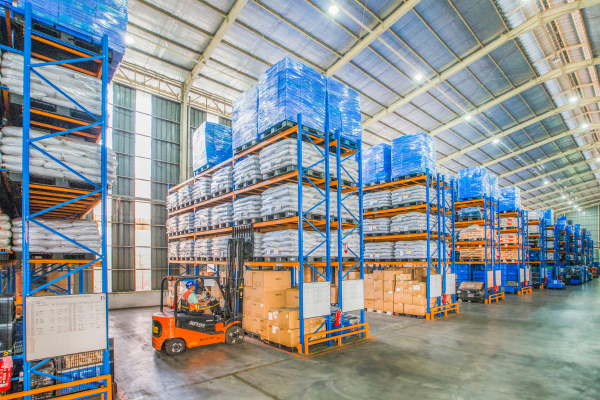 Cross Docking
Although warehouses are traditionally used for storage, opting to use cross-docking will offer a competitive edge. This is where items are transported to your warehouse and are either loaded onto another trailer for immediate transport or stored for a very short period of time.
With this in mind, it is always best to have a designated space in your warehouse for cross-docking, as this is a practice that is being used more often in ambient warehouses.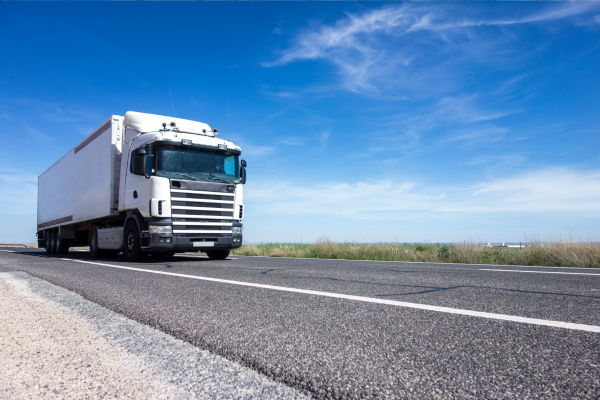 Transport Management
Most warehouses will have a team of transport managers that oversee the incoming and outgoing items. Your ambient warehouse will require an area for these employees to operate.
Transport management is usually done in a separate building from the warehouse, so you should ensure your warehouse has health and safety procedures in place to avoid issues such as contamination between departments.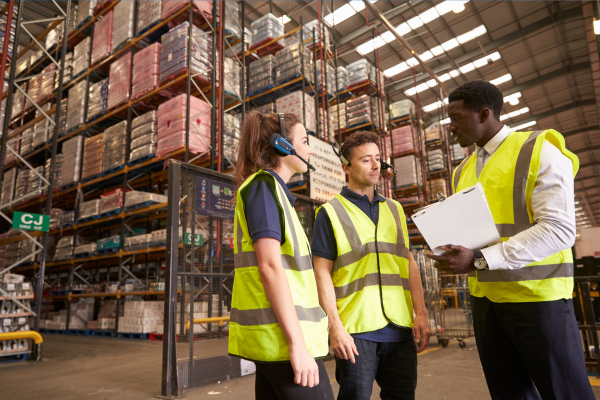 Real-Time Stock Management
Although storing your items is the most important element of warehousing, it is integral that you ensure your stock is managed correctly and that the right items are coming in and going out.
Many modern ambient warehouses take advantage of real-time stock management systems so that the warehouse can instantly communicate with customer service. To provide the best ambient storage solutions, real-time stock management is a high priority.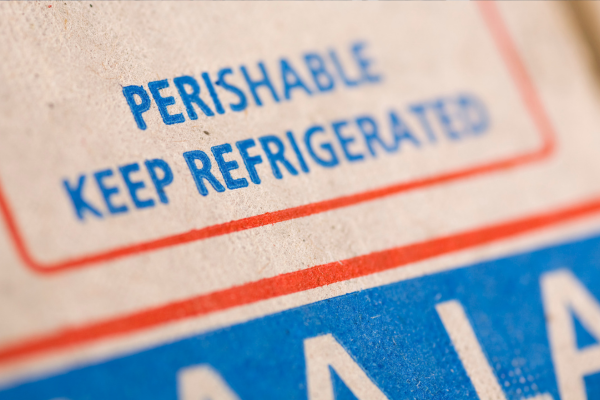 Quality Control
All ambient warehouses require quality control, which is especially important in warehouses that store perishable goods. Regular audits should be completed to ensure that items are being stored in the best possible conditions, and that no perishable items are out of date before being packed.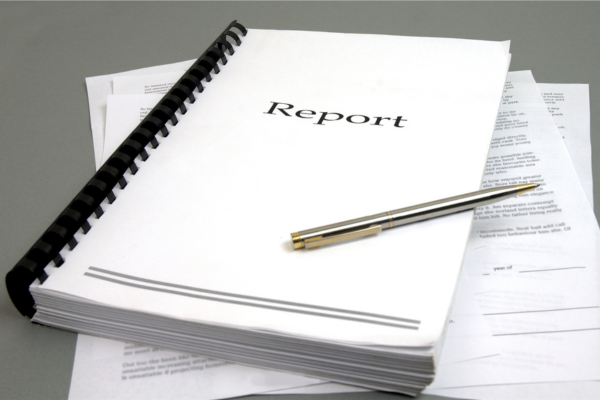 Ambient Distressed Load Management
When handling stored items that need to be held in ambient temperature environments, it is a requirement that you have some form of distressed load management.
This means reporting issues when any ambient items are affected by temperature changes or contamination. By reporting, you can reduce the risk of issues happening in the future by making changes.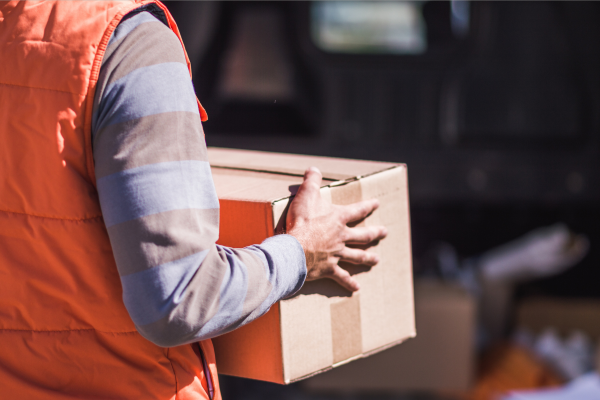 Full Traceability
Modern ambient warehouses will offer proof of delivery to provide customers to determine when a product has been delivered. Electronic technologies that can track the driver's location are now used in most warehouses.
Also, consider digital devices that can save a customer's signature as proof items were delivered. There are many proof-of-delivery systems available, such as PodStar, which is used by many leading brands including DHL and Calor.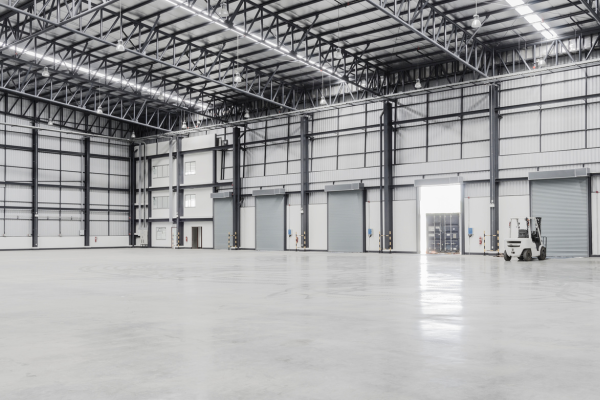 Digital Ordering
Consider installing a digital system in your warehouse for easy communication between the office and the warehouse. Accurate communication between departments can significantly improve customer service and will most certainly reduce errors.
With all these factors in mind, the installation of an ambient warehouse includes far more than just the storage area. Warehouses require areas where each of these operations can be carried out.
What are Ambient Warehouses Made From?
Warehouses tend to be steel-framed buildings due to their simple and fast installation. Additionally, steel buildings offer superior ventilation in comparison to other materials, meaning your internal space will remain dry and without condensation.
Choosing to Buy a New Ambient Warehouse Building
If you're interested in constructing a new ambient warehouse building, Kit Buildings Direct can help. We have been manufacturing British steelwork for industrial buildings in the UK since 1974 and have completed the installation of many warehouses both permanent and temporary.
All warehouses we install come complete with an initial design plan so that you are 100% aware of what you are getting. We have the skills and experience to install large and small warehouses and can even install mezzanine flooring if required.
Please feel free to contact our experienced sales team to discuss your requirements!