What is Agricultural Cladding
and Why is it Used on Buildings?
Agricultural cladding is often incorporated into the design and construction of steel-framed buildings. But why?
We find that many of our customers are unfamiliar with the purpose of agricultural cladding and how it can benefit their building. Fortunately, this blog will answer all of your questions.
What is Agricultural Cladding?
Agricultural cladding is added to the external walls of a building to improve its aesthetic appearance and energy-efficiency by enhancing insulation.
Due to its external application, cladding does not affect the structural integrity of a building once it has been applied.
Agricultural cladding is essentially the farm equivalent of rendering. Typical British housing is constructed of brick, which acts as a structural foundation. Rendering offers nothing structurally, rather, it protects the brick from testing weather conditions.
Agricultural cladding provides similar benefits to rendering. But what are the benefits?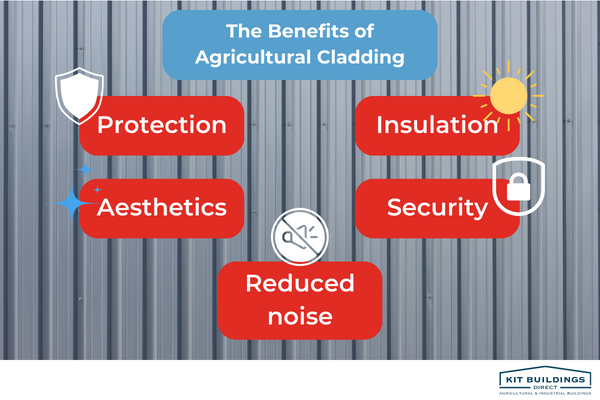 Benefits of Adding Agricultural Cladding to a Building
Enhanced Protection
Agricultural cladding acts as a protective layer for your steel structure. Steel is naturally susceptible to oxidation and deterioration as a result of cold and wet weather conditions. Fortunately, agricultural cladding adds a barrier between these external forces and your building.
This benefit extends to the interior of your building also, and prevents rust ingress that will detriment the structure.
Improved Insulation
When cladding is fixed to your building, middle insulation is also added between the inner section of the building structure and the cladding. This will offer better climate control, which is invaluable for ambient warehouses.
Better Aesthetic Appearance
Agricultural cladding can essentially provide your steel building with a smoother and more streamlined 'skin' which will make the building a lot nicer to look at.
Extra Security
The cladding barrier will also make your building much more secure and difficult to break through. Especially as cladding tends to be quite thick and relatively impenetrable.
Reduced Noise
Lastly, although agricultural cladding will not make your structure soundproof, it will block internal and external sounds, which can greatly reduce the noise pollution on your property.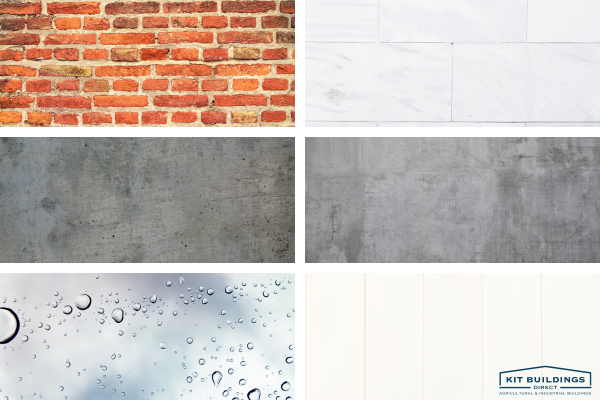 What Materials Can be Used for Cladding?
Many types of materials can be used for agricultural cladding. However, the material you use is dependent on various factors, including the usual weather in your region, and the animals, equipment, or items you intend to store in your building.
Most buildings utilise brick, tile, stone, concrete, glass, or uPVC for cladding. However, for industrial and agricultural buildings, wood and metal are the preferable materials. Both are incredibly efficient, but each suited to particular applications.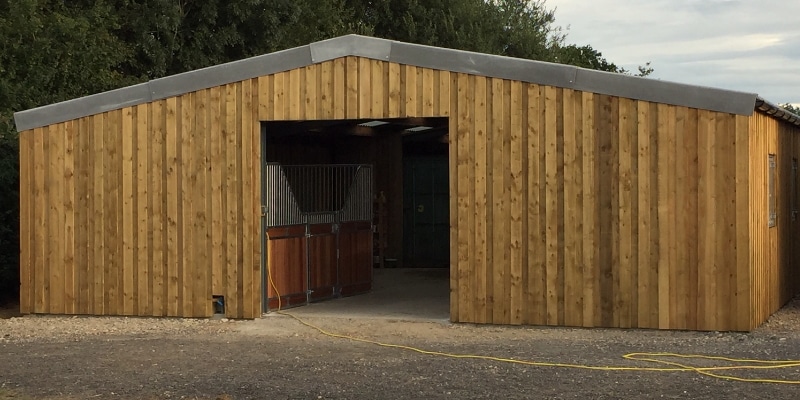 All you Need to Know About Wooden Cladding
Wooden agricultural cladding, otherwise known as timber cladding, offers a traditional and beautiful aesthetic. It allows a variety of choice, and is highly versatile. Thus, it can be easily resized and reshaped to adhere to the exact specifications of the building.
Wood is easy to maintain and treat so it can withstand testing weather conditions, and proves itself as a reliable material that rarely disappoints. Not to mention the thermal conductivity it provides!
Additionally, wooden agricultural cladding is naturally renewable, 100% recyclable, and cost-effective. So should your panels need replacing, you can do so economically and eco-friendly.
We're happy to advise you on whether wooden agricultural cladding would work well for your building, and offer alternatives if you'd like to learn more!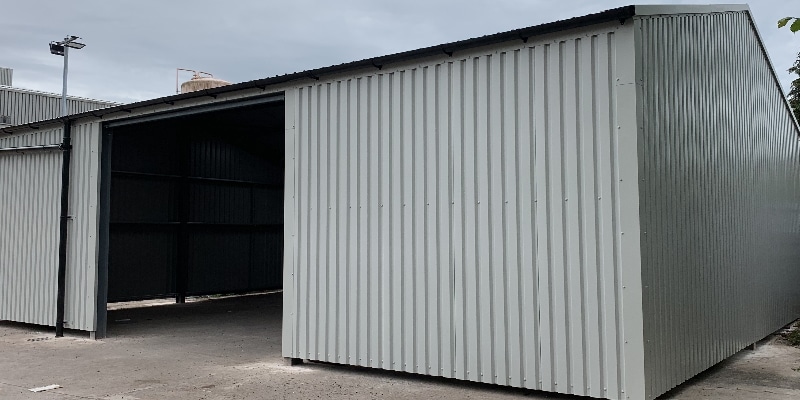 All you Need to Know About Metal Cladding
Although metal agricultural cladding may not be as aesthetically pleasing as wood, it can be manufactured quickly and installed easily. This makes for a much faster turnaround when you make your decision!
Metal cladding is far better suited for commercial buildings, as the extra protection it provides galvanised steel structures is highly effective at preventing stains and rust.
Metal agricultural cladding is very durable, which is why it is the preferred material for industrial applications.
Choosing the Best Cladding for Your Requirements
When designing and planning your new steel framed building, we'll help you consider all aspects before making a final decision. We'll consider the positioning of your building, the usual external conditions and the building's intended use.
We have over 40 years of experience in the agricultural sector. So we're happy to impart our knowledge and help you decide which cladding option will be best for your requirements.
We'll give you a free quote, accompanied with extensive information about the benefits of different types of cladding so you can make the most suitable decision for your buildings.
Interested in a New Steel Framed Building?
If your steel building is so far gone that even cladding won't help, we at Kit Buildings Direct can help you design a new and updated structure for your property! We will provide you with a full design plan accompanied by a GA drawing, and communicate with you every step of the way to project completion.
Contact us now to find out more!